How to view my HRMS Profile in WBIFMS Portal
Every employee of West Bengal government should check their HRMS profile to verify the correctness of the data in the WBIFMS Portal. Now from the Employee Login an employee can view his/ her own HRMS profile in WBIFMS Portal easily. This article shows the process of viewing the HRMS profile in WBIFMS Portal for an employee.
View HRMS Profile in WBIFMS Portal
Open WBIFMS Login page in any browser.
Click on the WBIFMS Login for Employees option.
Login with Employee ID and Password.
To view the HRMS Profile, click on the My Profile option on the Left side menu.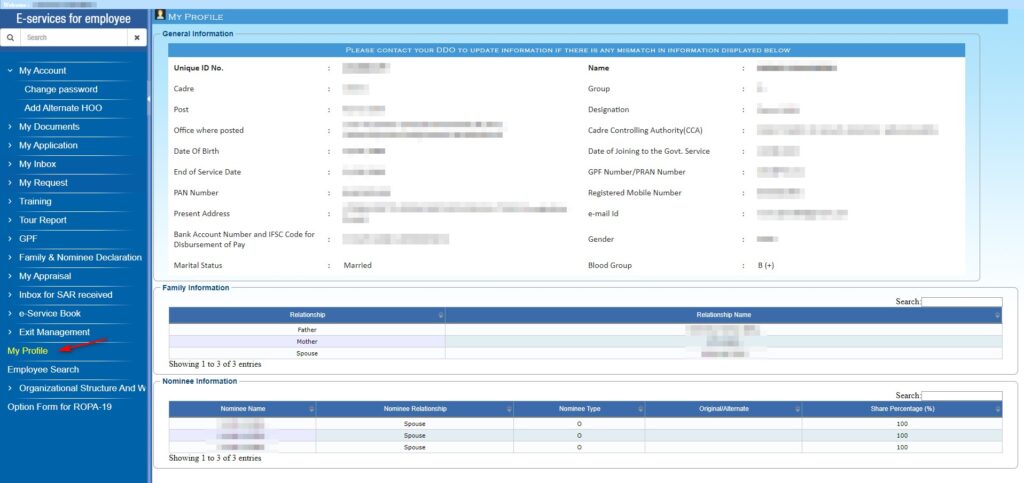 Now you can view your profile data page.
Here you can find General Information like Personal and Office details, Family information and Nominee information.
If there is any mismatch or wrong information displayed in the profile, please contact your DDO/ Operator of the Office for immediate correction of the data.