WBIFMS Registration for e-Services for Employees
West Bengal Finance department implemented Integrated Financial management system using WBIFMS Portal. This article shows WBIFMS registration process for employees of West Bengal in the WBIFMS Portal.
Who is eligible for WBIFMS registration?
The employees of West Bengal Government can register in WBIFMS Portal for getting benefits of e-Services for Employees.
How to register in WBIFMS?
To register in the WBIFMS portal as an employee of West Bengal Government, the mobile number must have been updated in the HRMS profile of the employee. To register in the WBIFMS portal, follow the steps below.
Open WBIFMS Portal (https://wbifms.gov.in) in any browser.
Click on the E-Services for Employees option
Click on Sign up for Registration option.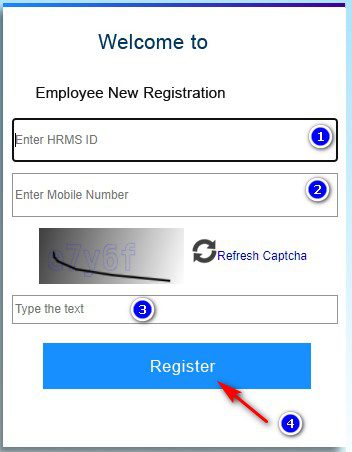 Enter HRMS ID or Employee ID. You can find it in the Payslip. Or ask your office for the employee ID.
Enter Mobile number which is inserted in the HRMS portal by the DDO/ Operator of your office.
Enter Captcha text in the specified field.
Click on the Register button.
A new page will open, provide the OTP in the OTP field.
Verify the information displayed in the page.
Click on the Declaration check box.
Click on Create My Account.
You will receive a Password in your registered mobile no. and the Username will be your Employee No or HRMS ID.
On the first login, you need to change the password.
For more details, visit: wbifms.co.in